Not your typical guide to budget backpacking Australia's east coast!
This isn't your usual type of guide to budget backpacking Australia's east coast. This overview doesn't contain must see things to do and see, how to plan your itinerary, what to pack or a dollar by dollar account on what to spend, or what your budget should be.
However, in this post we do cover some practical information and give you some useful tips, things to be wary of while backpacking Australia's east coast, transport options, visa types, accommodation options, an idea of costs, and provide an interactive map to give you an idea of the route you may take while backpacking Australia's east coast.
Note: I spent just over 2 years living and backpacking Australia's east coast from 2010 – Jan 2013. I understand things will have changed since I was there but the things I cover in the post will mostly still be relevant to your trip.
Aussie, Aussie, Aussie – Oi, Oi, OI…Welcome to straya!!!
Backpacking along the East Coast of Australia can be…Well, in a nutshell, a party for young and first time backpackers! – It can be a goon-filled binge up or down the coast.
Australia's East coast is the most popular and heavily backpacked coast in the country and contains most of what Australia is famous for. It's a well-trodden, potentially booze filled beaten path. It's home to cities like Melbourne, Sydney and Brisbane, rural towns, and stunning beach towns. The east coast is crammed, with stunning beaches, exotic animals, Incredible islands, world wonders, and famous sports like Fraiser Island, the Whitsunday, the great barrier reef, and even rain-forests. Oh, and there will be a lot of goon available all the way up the coast! It's fair to say however you chose to do it, backpacking Australia will be an adventure.
As a backpacker in Australia, you're just as likely to go on an all-day booze cruise as well as visiting attractions and doing excursions; seeing and doing things can easily become secondary to partying the day and night away. In fact, you're likely to find a lot of young backpacker tours to incorporate booze into their tours and trips to entice you. Don't be surprised to be able to select from a number of party boats for a trip around the Whitsundays, or booze out to the great barrier reef, go on secluded island for a castaway trip and sit around a campfire with a bag of goon.
Of course not everything is booze filled and you can see, do and experience plenty while backpacking Australia's east coast without being encouraged to get wasted. There are plenty of non-boozy options for you. Just be aware, a lot of Australia's well beaten path is geared for young party hungry backpackers, and Aussies love a good schooner or 10. (I am talking from experience.) – Either way,
Basic things to know for backpacking Australia
Language

:

English

Other Languages spoken

:

Bogan

Currency

:

Australian Dollar

Backpacking in Australia is

–

Expensive

.

To check live rates click here

XE.com
Visa options for backpacking Australia
Australia is very backpacker friendly, in fact a lot of the east coast is geared up for backpackers and obtaining visas is quite easy for most nations around the world. They offer a range of visa types for both short and long term travel.
You'll find a lot of companies on the internet offering services to process your visa for you and while this might seem worthwhile they will charge extra and some are known to be scams.
You can easily apply for your choice of visa online through the official channel Australia.gov.au which requires you to fill out the visa form yourself but will not overcharge you. However if that's not a concerns like I mentioned there are numerous agencies and visa bureau online you can search.
Typical visa types:
A few practical tips for budget backpacking Australia's east coast
Learning local Aussie lingo will help you understand the locals. (Especially if they are bogans)
It actually gets cold in winter (Who knew!) so pack accordingly to what time of year you are going.
In Melbourne, you are likely to experience 4 seasons in a day sometimes.
There are some amazing beaches, famous ones like Bondi are very commercialized and not necessarily the best.
Hostels regularly hold nights out, in most cases, there's always a free drink and its great way to meet other travelers.
The famous Kings Cross in Sydney is not as notorious as it once was.
There are plenty of camper-van rental and backpacker travel agents to organize trips up the east coast.
Check hostel boards to see if anybody else is heading in the same direction as you.
Try not to miss places like Fraiser Island and the Whitsundays.
Doing a 4×4 off-roading trip on Fraiser Island will be an experience you won't forget.
You can also just buy a hop on and hop off bus ticket and travel independently.
DO NOT ASK FOR A FOSTERS IN A BAR – Aussies hate it.
As well as the famous places there are plenty of hidden gems throughout the east coast.
Make sure if you book a skydive, you're not going diving the next day. (I had to double check that)
If your hostel has long-termers staying there, don't be afraid to talk to them, just don't ask them where they've been or where they're going straight away – Long-termers hate that.
Cooking for yourself or with others in the hostel is much cheaper than eating out.
Shop around for the best prices and the trip that suits you best if doing the great barrier reef.
Aussies can be quite blunt and their lingo can take some getting used to. Don't take it personally and they like to say 'cunt' in every other sentence, don't be offended if you're called a 'sick cunt', 'shit cunt' or just 'cunt'.
Be prepared for long journeys nothing is close to each other in Australia.
Cooking for yourself will save a lot of money, eating out is expensive and will burn a hole in your budget.
A few things to be wary of when budget backpacking Australia's east coast
Getting stuck in one place because you fall in love with it is a real possibility (months can disappear)

If you are English, be prepared to be called a Pommy by every Australian you meet.

Backpacking

Australia is expensive, so be prepared for your initial money to drain. If you are planning on doing a working holiday, work is readily available as long as you're willing to find it.

Australia has some of the worlds deadliest animals including poisonous spiders venomous snakes, sharks, crocodiles, and jellyfish. Be careful on land or in water.

Bull sharks swim in Sydney Harbor.

Dingo's run free on Fraiser Island, however, if you are there during mating season you are not likely to encounter one.

Like all countries, there are some areas you should be careful of or stay away from.

Pay attention to signs on beaches in regards to going in the water; the signs are there for a reason. (Water Current and swell warnings, shark warnings, crocodile warnings etc.)

Australia has some of the highest UV levels in the world, you can get sunburnt in 20 mins without protection during the summer months.

Be aware of how much your drinking on boat cruises (Seen a few people fall off boats or think it would be funny to go for a swim)
If you feel like you need Travel insurance for backpacking Australia's east coast, get a quote from World Nomads one of the worlds best travel insurance companies for backpackers.
Things to know when budgeting for backpacking Australia's east coast
There's no way around it, backpacking Australia's east coast is expensive compared to other countries but not impossible and there are ways to get around it. However, be prepared you can and most likely will spend a lot of money on alcohol.
If you're planning on backpacking Australia just for a few months on a tourist visa you will need a much larger budget than if you were to go South East Asia or South America. Traveling the East Coast for just a few months you will want to and see as much as you can so you'll be spending a lot more.
However, if you're on working holiday visa there is a silver lining, you can work while you travel and when you're earning Australian wages which are high, the costs seem a lot more relative and easier to manage. A lot of people just like I did, Will find a base, work full time and save money for a trip up or down the coast.
The reason I've not gone into details for budgeting is because prices always change and it would be unfair for when you're backpacking australia. However if you are looking to compare live prices here is a couple of good sites for live comparisons to help you: numbeo and expatisan.
Transport options for backpacking Australia's east coast
If you've never experienced it before, you will have to get used to traveling long distances from one place to another. Although intercity traveling is quicker, there will be some journeys that can take 8, 9 hours or even longer.
However, although there will be long trips, transport and getting around Australia is fairly simple. There are a number of public transport options, or you can easily hire or even buy your own vehicle. With Australia geared for backpackers, you can travel as a solo backpacker and not feel alone at anypoint. You can travel in groups with one of the many backpacker tours, you can car/van share or take nationalised coaches like the Greyhound bus.
It's quite common to find car/van buddies in Australia too. Check out notice boards in hostels, local cafes, check facebook groups, and even on lampposts and you're most likely to find requests for buddies. There may be a driver or group of backpackers heading in your direction and you just have to share the fuel costs and provide some good company. You may even make some new friends while you're at it.
Locally:
Buses – Public bus, runs regular within cities.

Metro – reliable and cheap.

Taxi- Very expensive option.

Bicycle – You can rent bicycles at many points in most cities and towns
Nationally:
Greyhound –

Buy a bus pass for your whole trips (Hop on-Hop off)

Backpacker tour buses

– Oz Experience and Loka Travel

are popular choices.

Rent/ buy camper vans

– Juicy camper vans.

Car share with a group.

Domestic flights – Jetstar

Hitchhike – Not as dangerous as you think.
Accommodation options while backpacking Australia's east coast
With the popularity of budget backpacking constantly growing there are plenty of options for budget accommodation for your backpacking trip. Hostels remain popular with backpackers because of the social aspect, while sleeping in campervans are just as popular because you get to see a lot more and sleep under the stars. Whatever your choice there will be something for you.
Hostels – Range from small quiet, party, to large hotel like franchises. (short-term or long-term)

House/apartment shares – It's common for groups of backpackers to rent homes to call their own on short-term leases.

Traveler houses – A cross between hostels and houses, purely full of fellow backpackers.

Couchsurfing – Very popular in Australia.

Airbnb – Rent a room for some privacy.

Camping/Camper-van sites – Pitch up a tent on a secluded beach, in national parks or designated camping areas.

Volunteering – Exchange work for accommodation.
Looking for a hostel while backpacking Australia's east coast? Use the booking form below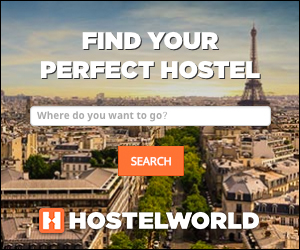 My overview and experience of backpacking Australia's east coast
Australia was where it all began for me, it was my first ever backpacking trip and the first time I ever traveled solo. I spent just over two years there on a working holiday visa. It was initially one year but having completed my rural work I was able to spend a second year there.
There is something very common that happens to young first time backpackers in Australia, and it happened to me; I got stuck there. Not just for a few weeks but I ended up being sucked into the backpacker bubble, ran out of money very quickly and ended up spending the first 8 months of my trip in Sydney. I did learn from that for my future trips but It's very easy to happen.
Backpacking Australia's east coast is like pre-school
For first time backpackers, once you actually get on the road, It's very easy. Australia is a hotbed for backpackers and traveling up the east coast couldn't be made any easier, everything is laid out for us, It's like the east coast holds your hand guiding you through it. It's basically backpacking pre-school.
In the two years, I spent there living, backpacking, partying and working. I had an amazing time, met incredible people, involved in some of the best parties and saw and did so many amazing things.
NOTE: be sure to keep an eye out on my new 'MY JOURNEY' series where I'll go into detail about my 2 years of living and backpacking Australia's east coast, with stories, memories, a lot of fuck ups, and my adventure up the coast.
Interactive map of my route backpacking Australia's east coast
If you're looking to backpack up Australia's east coast but not sure of the route to take, this map below shows my route, places I stopped, and will hopefully give you an idea of the best route for yourself.
***
How did you find this latest post from Forever Roaming the World, I'd love to hear you thoughts on it, just pop a comment below. If you enjoyed this post don't forget to share it around with your friends.
CREATE YOUR FUTURE TRAVEL RIGHT HERE ON FOREVER ROAMING THE WORLD, I'VE GOT YOU COVERED
HAVING LONG TERM BUDGET TRAVELED SINCE 2010, I KNOW WHAT IT'S LIKE TO PLAN AND BOOK A TRIP ON THE TIGHTEST BUDGETS. THE SITES AND TOOLS LISTED BELOW ARE MY TRUSTED GO-TO SITES, FOR EVERYTHING I NEED.

PLANNING: USEFUL BUDGET TRAVEL WEBSITES – THIS PAGE LISTS OVER 100 WEBSITES AND APPS TO HELP WITH RESEARCH
IF YOU NEED HELP WITH PLANNING AND RESEARCHING, THIS STEP BY STEP PLANNING AID MAY JUST BE WHAT YOU NEED
FLIGHTS: WHEN IT COMES TO SEARCHING FLIGHTS, I FLITTER BETWEEN SKYSCANNER AND E BOOKERS UK FOR THE BEST PRICE AND FLEXIBILITY AND BECAUSE I KNOW THEY'RE RELIABLE
IF I'M TRAVELING LOCALLY AROUND EUROPE THEN EASYJET IS MY FAVOURITE RATHER THAN PLAYING RUSSIAN ROULETTE WITH RYANAIR
ACCOMMODATION: THOUSANDS OF US BUDGET TRAVELERS BOOK OUR HOSTELS AND ACCOMMODATION THROUGH THE WORLD'S MOST POPULAR HOSTEL BOOKING SITE HOSTELWORLD, OR BOOKING.COM. FOR OTHER ACCOMMODATION WHEN I LOOK FOR A PLACE TO MYSELF I BOOK THROUGH AIRBNB
TOURS/ACTIVITIES: ONE THOSE RARE OCCASIONS I DECIDE TO DO AN ORGANISED TOUR OR EXCURSION I WILL BOOK THROUGH CONTIKI AND INTREPID TRAVEL. BOTH ARE VERY RELIABLE, GREAT COMPETITIVE PRICES AND A CHANCE TO MEET OTHER TRAVELERS
TRAVEL INSURANCE: SOME DON'T LEAVE HOME WITHOUT IT, OTHERS THINK IT'S A NUISANCE. I BUY TRAVEL INSURANCE DEPENDING ON THE TRIP, AND WORLD NOMADS FOR ME ARE THE MOST COMPREHENSIVE FOR LONG TERM TRAVEL
TRAVEL PRODUCTS/READING MATERIAL: OF COURSE IF EVER YOU NEED TO BUY ANYTHING THE FIRST PLACE I LOOK IS WITH AMAZON, AND FOR READING I HAVE MY KINDLE UNLIMITED
Want to continue your journey with Forever Roaming the world but not sure where to go? Simply jump over to the Start here page and I will gladly guide you through the site.

WANT TO JOIN THE COMMUNITY? SIMPLY POP YOUR EMAIL INTO THE SIGNUP FORM BELOW AND RECIEVE YOUR FREE STEP BY STEP BUDGET TRAVEL RESEARCH AND PLANNING AID

Don't forget to pin Backpacking Australia east coast