(Last Updated On: September 24, 2020)
Not your typical guide to backpacking Bali
This backpacking bali overview will give you a sense of what It's like to travel through this crazy, crazy paradise but over touristy Island. We're going to dive into some practical information, useful tips, and a few things to be wary of. This post also gives you a heads up on some basic information to know about backpacking Bali, visa, transport, an interactive map, and accommodation options and my overall experience of living in and backpacking Bali.
However, this post doesn't tell you how you should plan your itinerary, it doesn't preach 'top 10 things you must see and do' while backpacking Bali, what to pack, nor tell you how you should spend your budget. There are far too many Bali guides that cover all that for you.
Backpacking Bali will pull you in all kinds of directions
You won't experience a small Island so diverse, feel the insane chaos or utter tranquility depending on where on the Island you are
Sun, surf, sand, paradise beaches, beach bums, bingtang, yoga, spiritualists, paradise, rice paddies, color, drunk tourists in bingtang vests, expats, backpackers, tourists, erupting volcanoes, historic temples, festivals, monkeys, parties, peace, a pink lake, tranquility, chaos, fine dining, seafood BBQ, world class cuisine, and drunk tourists.
Throw all of that into a pot together and you come out with an Island called Bali.
Probably the most famous of the 17,508 Indonesian Islands. This island is a budget backpackers dream (or nightmare) and has turned into one of the most over touristy places on earth.
Different areas of Bali
Even though Bali is such a small Island, It's split into some very distinct areas, so much you will think you're on different Islands.
SOUTH BALI
Is the most overpopulated and heavily touristy. Home to areas such as Kuta, Jimbaran, Nusa Dua, Legion, Seminyak, and changu. These are areas are the most popular and teething with backpackers, tourists, cheap souvenirs, scam artists, pickpockets and over crowded beaches mixed with some of the finest restaurants and cheap alcohol.
Kuta, legion, Seminyak and canggu are the main backpacker hubs, if you like to sit on the beach all day, party the night away and get wasted this is the side for you. Be prepared though, in the South you will not get a moment of peace, the crazy traffic, mopeds papping all day and night, hawkers trying to pull you in every direction, bars and restaurants trying to entice you, to kids begging and pickpockets are plenty with their sticky fingers. This is the hub of the craziness.
CENTRAL BALI
When people think of Bali, or read blogs and watch vlogs, most will picture luscious green rice paddies, incredible spirituality, vegans, yoga masters, and a sense of tranquility and serenity. That side exists too, away from the south, you'll find it backpacking the Central areas of Bali.
The most famous spot in central Bali is Ubud, brought to fame by the book and movie eat, pray, love. Many tourists have flocked to Ubud over the years to experience what they read or saw. Even though it is quite popular and is crammed by tourists, its a different pace to the south. It's a lot calmer, you're not getting hassled every waking minute and you can get some peace.
If you're looking to get in touch with yourself while backpacking Bali, feel the peace, learn yoga then Ubud will be for you.
THE WEST, EAST AND NORTH OF BALI
To really get away from it all, to reach the parts of Bali that are still untouched, to really feel the majestic Island and true paradise beaches you need to these areas. Here you will see Bali in such a different light, and can't imagine you're on the same small Island with Kuta and the South. If you really want to feel tranquility, real local life, and feel at one with the Island these areas are for you.
Bali is also a good hub to get to other Islands like the Gilli Islands, Java, Lombok and Nusa Lembongan. Flight's and boats to Komodo Island are available but be warned you have to book in advance.
Basic things to know for backpacking Bali
– Language spoken

:

Bahasa (Bali & Indonesian)

–

Other Languages spoken:

Indonesian.

– Is English Spoken:

Yes.

–

Currency

:

Indonesian rupiah.

– Backpacking in Australia is:

–

Very cheap

.
–

To check live rates click here:

XE.com
Visa options for backpacking Bali
– 30 days or less – No visa required

– 30 days or more – Visa on arrival (VOA) apply before or get when you arrive into Bali costs $35US

– If you are looking to work in Bali, the company you are working for will have to provide a KITAS Visa.

– More information can be found here

Bali visas
To check your nationalities Visa requirements check here CIBTVisas
Practical tips for backpacking Bali
– Don't fall for scammers – they know their craft well and are well adverse to ripping off tourists so be smart.
– Renting mopeds is the best way to get around.
– Be careful of other tourists on mopeds – a drunk tourist coming at you is not fun.
– The food in Bali is amazing, from street food to fine dining. (Good restaurants are cheap too)
– Nasi goreng and Nasi campur's are must-try local dishes.
– Try an alcoholic slush puppy in Kuta.
– With Bali being close to the equator It gets dangerously hot between 11 am and 2 pm (There were times it was hard to step outside)
– Police can be heavy-handed with Westerners and look for bribes.
– Bingtang is the cheap beer of choice for backpackers.
– Bluebird taxis are the official taxis in Bali, the others will try to mimic them so be wary.
Head out to the north, west and east to really experience traditional Bali
– The south is more synonymous with partying and lazing on the beach and the north is more for spiritualist's and full of yoga retreats.
– Balinese people are very spiritual and take their religion and beliefs seriously. You will often see public ceremonies and festivals going on.
– Try and get involved when religious festivals are going – Even If you're not religious they are fun.
– Roads can and will get shut down for public religious ceremonies and even weddings.
– If you visit the monkey forest in Ubud, hide your belongings, don't have anything loose because the monkeys will steal them.
– Stray dogs are everywhere, if you feed them they will want more and become more aggressive.
Grab, gojek and bluebird Taxis are your best options to get around if you don't feel confident renting a moped
Bali has so many waterfalls all over the Island, some are very touristy, some are quieter and lesser known
Things to be wary of backpacking Bali
– Unofficial taxi's trying to give you off the meter rates – insist you go on the meter.

– Children begging on the roads – They are not homeless, nor starving. They are sent to beg by criminal organizations to target tourists.

– If you rent a moped be wary that Bali has 1 rule on the roads – That rule is – There are no rules!

– Police will do regular spots check especially in low season and stop tourists – But they are just looking for bribes.

– Western expats and tourists don't always have the best reputation in Bali, so don't get too lairy with locals.

– If you are out partying in South Bali, watch out for children running around, they are master pick-pocketers.

– They work in groups, one or two will beg while the other will try to steal yr purse or wallet. Sounds harsh but I've seen it with my own eyes and also the only time in all my years of traveling that I was Pick-pocketed.

– Bali belly – Infamous stomach bug that can hit at any time – days of throwing up and diarrhea.

– ATMs in Bali give you your money first, then ask if you want your card back – Remember this as it's easy to walk away from ATM after receiving cash and forgetting your card.

Watch out on the beach for pickpockets
If you feel like you need Travel insurance for Bali, get a quote from World Nomads one of the worlds best travel insurance companies for backpackers.
Budget information for backpacking Bali
Bali has grown immensely in tourism and with more tourists the more expensive it has become. Although very, very cheap compared to western prices, it is starting to become expensive in comparison to other SouthEast Asian areas.
I had first hand experience of this, having lived in Bali in 2015 and returning to it in 2019, I saw a huge increase in prices. That's not to fret too much, compared to western prices it is very cheap but as always while budget backpacking Bali be mindful of your spending.
Eating locally is very cheap compared to eating in restaurants, however as a budget backpacker you will have the chance to indulge a little here. Seafood restaurants will line the beach in Jimbaran, the closer to the Airport you eat the cheaper it is. Not because of location but because they're more local restaurants but have tastier food than the over priced tourist traps.
Activities/tours/excursions
Activities/tours and excursions are a plenty all throughout the island while backpacking Bali, do be careful with tour companies, you will have to haggle a little to get the best value, and some activities like visiting the night Safari, or choosing to paraglide around the coast you will have to book in advance.
If you're dead set on doing organised tours but feel haggling is too daunting for you with local operators. You can get an idea of prices or pre booked tours and excursions through reputable companies like Contiki and Intrepid travel – Or find specific trips through Get your guide. The banners below will take you directly to their sites.
With prices changing all the time, it would be unfair to try and give you specific prices or tell you how much you should budget for. However if you want to check out some live prices these two sites will give you a better idea: numbeo and expatisan.
Transport options for backpacking Bali.
With Bali being so small getting around is fairly simple, you can get organized mini-vans, take a grab or bluebird taxi, hire a driver to get you from the north to the south but the easiest way is to rent a Moped.
NOTE: Driving in Bali can be daunting at first – They have heavy traffic, there are no rules on the road – It is organized chaos.
Getting around:
Rent a Moped – The easiest way to get around.
Taxis – Be careful and get official taxis, not scammers (There's a lot of them)
Private van shuttles – Safe and cheap.
Bicycles – It's that type of Island.
Boats – A range of options to get you across to other Islands.
Accomodation options for backpacking Bali
Bali caters to all kinds of tourists and travelers so when you're backpacking Bali there are plenty of options. You can find some decent prices on hotels but with the rise of tourism, backpacker hostels are getting more expensive compared to other SouthEast Asian regions or even other parts of Indonesia. Find awesome deals through Booking.com
– Hostels – Backpacker hostels are aplenty.

– Guesthouses – Lots of choices of private rooms for affordable prices.

– Budget hotels – same as guesthouses.

– Eco-Hostels – More popular in rural areas amongst rice paddies.

– Villas – Rent your own villa at affordable prices.

– Homestays – Stay with a family and see life as a local.

– Air BnB – Becoming ever more popular with Expats renting out rooms.

– Couch surf – Find a localhost.
Looking for a hostel while backpacking Bali? Use the Hostelworld form below to find your best option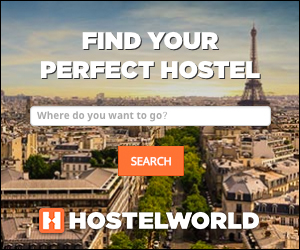 My overview of living and backpacking Bali
I'll be honest, I have a very indifferent and bittersweet experience of Bali. During the time I lived there as an expat in 2015, I had an amazing time. I got to experience it from a locals perspective, I made some amazing friends, and experienced some amazing things.
Although back then it was becoming touristic it was only holiday seasons when it was unbearable. And, it was the only time in my life I wasn't on a tight budget, working there but earning American dollars, I could live like a king, eat in lavish and 5 star restaurants, drinks in the most expensive bars and didn't have to be careful of anything financially. In fact with my background and where I'm from a friend and I coined the phase 'Ghetto snobs'.
However the bitter part of my experience happened when I unexpectedly returned to Bali in 2019. I saw the tourist trap monster it had become. It was too much, and most days were unbearable unless I was completely out of the way in the North.
When I left in 2015 I thought it would be a place I return to over and again, but from the 2019 experience I wouldn't ever go back again. Me and Bali are done.
An interactive map of backpacking Bali
If you're looking to go backpacking bali but not sure of the route to take, this map below shows will help you. I lived in Seminyak so I used that as my hub to get around the Island.
***
How did you find this latest post from Forever Roaming the World, I'd love to hear you thoughts on it, just pop a comment below. If you enjoyed this post don't forget to share it around with your friends.
CREATE YOUR FUTURE TRAVEL RIGHT HERE ON FOREVER ROAMING THE WORLD, I'VE GOT YOU COVERED
HAVING LONG TERM BUDGET TRAVELED SINCE 2010, I KNOW WHAT IT'S LIKE TO PLAN AND BOOK A TRIP ON THE TIGHTEST BUDGETS. THE SITES AND TOOLS LISTED BELOW ARE MY TRUSTED GO-TO SITES, FOR EVERYTHING I NEED.

PLANNING: USEFUL BUDGET TRAVEL WEBSITES – THIS PAGE LISTS OVER 100 WEBSITES AND APPS TO HELP WITH RESEARCH
IF YOU NEED HELP WITH PLANNING AND RESEARCHING, THIS STEP BY STEP PLANNING AID MAY JUST BE WHAT YOU NEED
FLIGHTS: WHEN IT COMES TO SEARCHING FLIGHTS, I FLITTER BETWEEN SKYSCANNER AND E BOOKERS UK FOR THE BEST PRICE AND FLEXIBILITY AND BECAUSE I KNOW THEY'RE RELIABLE
IF I'M TRAVELING LOCALLY AROUND EUROPE THEN EASYJET IS MY FAVOURITE RATHER THAN PLAYING RUSSIAN ROULETTE WITH RYANAIR
ACCOMMODATION: THOUSANDS OF US BUDGET TRAVELERS BOOK OUR HOSTELS AND ACCOMMODATION THROUGH THE WORLD'S MOST POPULAR HOSTEL BOOKING SITE HOSTELWORLD, OR BOOKING.COM. FOR OTHER ACCOMMODATION WHEN I LOOK FOR A PLACE TO MYSELF I BOOK THROUGH AIRBNB
TOURS/ACTIVITIES: ONE THOSE RARE OCCASIONS I DECIDE TO DO AN ORGANISED TOUR OR EXCURSION I WILL BOOK THROUGH CONTIKI AND INTREPID TRAVEL. BOTH ARE VERY RELIABLE, GREAT COMPETITIVE PRICES AND A CHANCE TO MEET OTHER TRAVELERS
TRAVEL INSURANCE: SOME DON'T LEAVE HOME WITHOUT IT, OTHERS THINK IT'S A NUISANCE. I BUY TRAVEL INSURANCE DEPENDING ON THE TRIP, AND WORLD NOMADS FOR ME ARE THE MOST COMPREHENSIVE FOR LONG TERM TRAVEL
TRAVEL PRODUCTS/READING MATERIAL: OF COURSE IF EVER YOU NEED TO BUY ANYTHING THE FIRST PLACE I LOOK IS WITH AMAZON, AND FOR READING I HAVE MY KINDLE UNLIMITED
Want to continue your journey with Forever Roaming the world but not sure where to go? Simply jump over to the Start here page and I will gladly guide you through the site.

WANT TO JOIN THE COMMUNITY? SIMPLY POP YOUR EMAIL INTO THE SIGNUP FORM BELOW AND RECIEVE YOUR FREE STEP BY STEP BUDGET TRAVEL RESEARCH AND PLANNING AID

Don't forget to pin Backpacking Bali