(Last Updated On: September 24, 2020)
Not your usual type of guide to backpacking Bolivia
This backpacking Bolivia post will give you a sense of what It's like to travel through this raw and rugged South American Country. We're going to dive into some practical information, useful tips, and a few things to be wary of. This post also gives you a heads up on some basic information to know about backpacking Bolivia, visa, transport, an interactive map, and accommodation options and my overall experience of backpacking Bolivia.
However, this post doesn't tell you how you should plan your itinerary, it doesn't preach 'top 10 things you must see and do', what to pack, nor tell you how you should spend your budget. There are far too many posts that cover all that already available for you.
There is no sugar-coating how raw backpacking Bolivia is
Backpacking Bolivia will challenge and test you, it can feel mentally draining at times and it definitely tests your lung capacity
Bolivia is one of cheapest South American countries due to it being one of the poorest in the region.
As with all Central and South American countries, the landscape and terrain are breathtaking but there will be long arduous and bumpy journeys to cope with along with the altitude. (Some are the worlds most dangerous roads). Altitude will slap you in the face and if you're not used to it; altitude can be a weird experience and a stomach churner. And the WiFi? Well, let's just say that first dial-up internet you had was quicker. You really will be going back to bare basics whilst backpacking Bolivia.
Are you put off by backpacking Bolivia?
Bolivia likes to test backpackers, it wants to know what you're made of; because if you can cope with what it throws at you then Bolivia will open its arms and show you it's natural beauty. Your reward for passing the test and you'll be experiencing bliss on Lake Titicaca in Copacabana (Complete contrast to what you see from Peru).
It will reward you for passing the test by letting you feel the bliss on lake Titicaca or offer the cheapest way into the Amazon rainforest. It can pump your adrenaline with mountain biking down the world's most dangerous cliff side road. And while Peru's crown jewel is Machu Picchu, Bolivia has a natural phenomenon – The Salt flats in Uyuni!
So, if you can put up with this countries raw and ruggedness, you are in for a treat.
Basic things to know before backpacking Bolivia
Language spoken:

Spanish

Is English spoken:

Very little.

Currency:

Bolivian Boliviano

Cost of Backpacking Bolivia is

–

Very cheap

To check live rates click here

XE.com
Visa options for backpacking Bolivia
No visa needed for British tourists for a stay of up to 30 days but can be extended for a further 60 days. Check GOV.UK for more information.
Keep hold of these cards as you will need them when leaving the country. If you lose the card you will get fined when leaving the country (It's a big dent in your budget when you have to pay a fine)
Check if your nationality needs a visa for Bolivia here.
Practical tips for backpacking Bolivia
– If you find yourself suffering from Altitude sickness chew coca leaves. (Yes they are the leaves cocaine comes from but they will help)
– Copacabana is a great place to just chill out and recharge your batteries. (Especially if you've come in from Peru)
– There are some great hikes and trails around Copacabana for amazing views of Lake Titicaca.
– Book tours as close to the destination of the activity for it to be cheaper. I.E don't book a salt flats tour in La Paz, do it in Sucre or Uyuni.
– Be prepared for the Altitude to hit you in La Paz.
– Bolivian long distance buses don't provide meals, bring your own snacks and plenty of water.
– Be prepared for bumpy arduous journeys.
– Always look locally for hostels and tour companies and haggle prices.
– You don't want to miss out on the Uyuni Salt flats.
– Bolivia is the cheapest way to experience the Amazon Rainforest.
– You can get to the Amazon Rain-forest from Rurrenabaque.
– However do check beforehand when tours are running – There are two options to get there from La Paz, a back-breaking bus journey or a carrier flight (however there is only one plane, and only runs on certain times.)
– If you like your adrenaline jacked up, experience the thrill of Death road. The road is now closed to the public, it's only used for tourists to mountain bike down.
– The Uyuni salt flats are something special, especially if you've never seen salt flats before.
– If you have time and looking to head to Chile do the three day trip from Uyuni through the Atacama desert into Chile.
– If you're looking to get away from the hustle and bustle of La Paz, Sucre in a nice quaint town nestled within the Bolivian mountains.
– Backpacking Bolivia will test you.
Things to be wary of for backpacking Bolivia
– Some Bolivian roads can be very dangerous, be careful of what transport type you chose.

– Local transport is less reliable than private transport (Both options are cheap in Bolivia)

– Bolivia is not dangerous but as in all countries don't flaunt that you are a tourist or you will be targeted especially in touristy areas.

– However in saying that do be careful in bigger cities like La Paz.

– Only get into registered taxi's – There is some unofficial taxi who will try to scam you.

– Don't take pictures of voodoo shops in La Paz (Locals do not like this)

– Altitude can make you feel drowsy and sick.

– Temperatures can drop dramatically at night so prepared for that.

– Tour operators will try to over-charge you at first, play the game, haggle and shop around.

– All Forms of narcotics will be offered to you in bars and clubs.

– You will be thoroughly checked for drugs if you're flying out – Don't be stupid and think you can get away with it.
If you feel like you need Travel insurance for Backpacking Bolivia, get a quote from World Nomads one of the worlds best travel insurance companies for backpackers.
Budget information for backpacking Bolivia
Bolivia is one of those countries that will let your wallet breath, unlike in other countries like Peru where you need to watch every penny you spend, Bolivia is a great place to balance your budget if you're traveling through other South American countries.
However in saying that, if you take your eye off the ball too much you might end up overspending, so still keep an eye on your budget but you can be more relaxed than in other countries. And, there are still the usual, constant expenses you will need to keep in mind.
Food and drinks are so cheap, while in certain countries you have to live off the basic of foods in Bolivia you can have a big meal for next to nothing.
Activities/excursions/tours
Activities and tours will be the costs that stand out, as they are generally priced in US dollars and will try to overcharge tourists. You should always try to shop around and be confident to haggle and you will be surprised at how much the prices will drop.
Travelers are often tempted to book tours and activities online or from bigger cities but you're better off booking as locally as you can. I.E the Uyuni salt flat tours will be much cheaper booking from Sucre or Uyuni rather than from La Paz.
If you're dead set on doing organised tours but feel haggling is too daunting for you with local operators. You can get an idea of prices or pre booked tours and excursions through reputable companies like Contiki and Intrepid travel – Or find specific trips through Get your guide. The banners below will take you directly to their sites.
With prices changing all the time, it would be unfair to try and give you specific prices or tell you how much you should budget for. However if you want to check out some live prices these two sites will give you a better idea: numbeo and expatisan.
Transport options for backpacking Bolivia
With Bolivia being one of the poorest countries in South America it shouldn't surprise you to know transport options are not the greatest or most comfortable. Although most of the major highways are decent, the smaller and rural roads are treacherous which makes long journeys extremely difficult especially when it's been raining. Do not be shocked to be riding along the edge of mountain cliffs, sometimes with traffic coming head-on at you.
Getting around locally
buses – Public transport is available but can be unreliable.

Trufis- Shorter buses that wait until they're full and drive and around the designated route.

Micros – Mini-vans that drive from designated routes (very cheap)

Taxis – Safest way to travel locally but more expensive.
Getting around nationally
Buses – Private buses with three options: Cama premium (include fully reclining seats) Cama – Mid-range, And semi-Cama, cheapest option.

Trains – The least popular mode of transport.

Flights – There are domestic flights available between certain cities, also you will need to fly to get to Rurrenabaque for the Amazon Rain-forest unless you are prepared for the 'journey from hell' bus ride.
Accommodation option for backpacking Bolivia
Although Bolivia isn't the most lavish of countries, it still attracts a fair amount of backpackers. There are a growing amount of hostels and accommodation options available especially in more touristy hotspots.
Hostels and accommodation, in general, will not make a dent in your budget, I was able to stay in a couple of hotels for the same price as a dorm room in other countries. Booking.com offers a wide range of accommodation options for you.
-Hostels – There are plenty of options available for shared dorms and private rooms (not the best standard of hostels in the world but this is Bolivia)

-Budget hotels – Cheap and not so cheerful rooms available.

-Hospedajes – Smaller and much more basic than hostels.

-Volunteering – live and work with a family or local community to get another perspective of life in Bolivia.

-Air BnB – Becoming popular in cities like La Paz and Sucre

-Hotels – This is a country you can treat yourself to a hotel; some hotels even cost the same amount as a private room in a hostel.
Looking for hostels while backpacking Bolivia? Use the Hostelworld form below to find your best options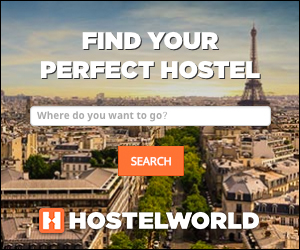 My overview of backpacking Bolivia
My experience of Bolivia really suffered, not because of it testing me but because I was burnt out from 6 years of continuous travel. I had reached a point traveling through South America where finally I just wanted to go home; Something I never thought I would happen.
The country itself tried to show me it's beauty, it did offer me some highlights but It's a shame I was so mentally drained that I just couldn't really appreciate it. I had, other countries to backpack through but I cut my trip short and forced myself through the country while doing the bare minimum I could. All I had in mind was to finally go home.
However I did enjoy doing absolutely nothing while Copacabana, I spent my days by the lakeside and it was bliss, it wasn't enough to recharge my batteries but it did get through the rest of the country.
The final straw
The final straw that broke my backpacking back was not being able to experience the Amazon rainforest because of some local circumstances in the town of Rurrenabaque where the take you into forest basin. However I did muster enough and forced myself to get to Uyuni to experience the salt flats which I'm glad I did.
The Uyuni salt flats were breathtaking, well worth it and it wasn't an over-hyped tourist attraction is was really a natural phenomenon. But once it was over the feeling had gone, the buzz was gone, and I spent the rest of time doing nothing in Sucre before flying home for a prolonged break from backpacking. (I took a year away from backpacking before being back on the road living my nomadic life again, which I'm still doing to this day.)
Given the chance would I go back to Bolivia? Yes, in a heartbeat. I would like to go back and be able to fully appreciate what this raw and rugged country has to offer.
An interactive map of my route backpacking Bolivia
If you're looking to go backpacking Mexico but not sure of the route to take, this map below shows my route, places I stopped, and will hopefully give you an idea of the best route for yourself.
***
How did you find this latest post from Forever Roaming the World, I'd love to hear you thoughts on it, just pop a comment below. If you enjoyed this post don't forget to share it around with your friends.
CREATE YOUR FUTURE TRAVEL RIGHT HERE ON FOREVER ROAMING THE WORLD, I'VE GOT YOU COVERED
HAVING LONG TERM BUDGET TRAVELED SINCE 2010, I KNOW WHAT IT'S LIKE TO PLAN AND BOOK A TRIP ON THE TIGHTEST BUDGETS. THE SITES AND TOOLS LISTED BELOW ARE MY TRUSTED GO-TO SITES, FOR EVERYTHING I NEED.

PLANNING: USEFUL BUDGET TRAVEL WEBSITES – THIS PAGE LISTS OVER 100 WEBSITES AND APPS TO HELP WITH RESEARCH
IF YOU NEED HELP WITH PLANNING AND RESEARCHING, THIS STEP BY STEP PLANNING AID MAY JUST BE WHAT YOU NEED
FLIGHTS: WHEN IT COMES TO SEARCHING FLIGHTS, I FLITTER BETWEEN SKYSCANNER AND E BOOKERS UK FOR THE BEST PRICE AND FLEXIBILITY AND BECAUSE I KNOW THEY'RE RELIABLE
IF I'M TRAVELING LOCALLY AROUND EUROPE THEN EASYJET IS MY FAVOURITE RATHER THAN PLAYING RUSSIAN ROULETTE WITH RYANAIR
ACCOMMODATION: THOUSANDS OF US BUDGET TRAVELERS BOOK OUR HOSTELS AND ACCOMMODATION THROUGH THE WORLD'S MOST POPULAR HOSTEL BOOKING SITE HOSTELWORLD, OR BOOKING.COM. FOR OTHER ACCOMMODATION WHEN I LOOK FOR A PLACE TO MYSELF I BOOK THROUGH AIRBNB
TOURS/ACTIVITIES: ONE THOSE RARE OCCASIONS I DECIDE TO DO AN ORGANISED TOUR OR EXCURSION I WILL BOOK THROUGH CONTIKI AND INTREPID TRAVEL. BOTH ARE VERY RELIABLE, GREAT COMPETITIVE PRICES AND A CHANCE TO MEET OTHER TRAVELERS
TRAVEL INSURANCE: SOME DON'T LEAVE HOME WITHOUT IT, OTHERS THINK IT'S A NUISANCE. I BUY TRAVEL INSURANCE DEPENDING ON THE TRIP, AND WORLD NOMADS FOR ME ARE THE MOST COMPREHENSIVE FOR LONG TERM TRAVEL
TRAVEL PRODUCTS/READING MATERIAL: OF COURSE IF EVER YOU NEED TO BUY ANYTHING THE FIRST PLACE I LOOK IS WITH AMAZON, AND FOR READING I HAVE MY KINDLE UNLIMITED
Want to continue your journey with Forever Roaming the world but not sure where to go? Simply jump over to the Start here page and I will gladly guide you through the site.

WANT TO JOIN THE COMMUNITY? SIMPLY POP YOUR EMAIL INTO THE SIGNUP FORM BELOW AND RECIEVE YOUR FREE STEP BY STEP BUDGET TRAVEL RESEARCH AND PLANNING AID

Don't forget to pin Backpacking Bolivia