(Last Updated On: July 30, 2022)
When Peter Jackson thought about turning the Lord of the rings books into movies, you can see why he didn't need to stretch his imagination much, he just needed to see what was around him
This isn't your usual type of guide to budget backpacking New Zealand. This overview doesn't tell you how to plan your itinerary, cover 'top 10 things to see and do', what to pack, or offer a dollar by dollar account on what to spend.
However, in this post we do cover and provide you some useful tips, and advice, things to be wary of while backpacking New Zealand, and practical information for everyday life while backpacking New Zealand.
NOTE: I spent nearly a year living and budget backpacking New Zealand through 2013 and also returned for a while in 2015. I understand things will have changed since then but most of what I cover is still relevant to those looking to go budget traveling in New Zealand.
Welcome to magical, enchanted middle earth!
When you think of New Zealand, what do you think of?…Is it the little cousin in Australia's shadow? Maybe dairy, rolling green hills and endless countryside, or just a country full of sheep. Well if that's what you're thinking, you are very much mistaken…
New Zealand is home to Kiwis, Mauri's, the Haka, and the extreme sports capital of the Southern Hemisphere and the adventure travelers heaven with:
Hiking

Mountaineering

Caving

S

kydives

Bungee jumps

Canyon swings

Mountain biking

White water rafting

It's one of the worlds geothermal wonders, with

volcanoes

Black sand beaches

Hot springs, sulfur pools

Geysers

Wide mountain ranges

Glaciers.
Then there's it's natural charm, beauty and vibrant energy….Oh it's the only place on earth you can eat a Fergburger!
There are not many places on earth that are like the two main volcanic Islands that make up New Zealand. This country has something for everybody and is one of the world's biggest hotbeds for tectonic activity and geothermal phenomena.
Backpacking New Zealand is sure to get your adrenaline jacked to the max, put you in a state of zen, party like there is no tomorrow, be constantly amazed and in awe of what's in front of you and make you feel like you're in a make belief fantasy land.
Budget backpacking New Zealand
In this country overview we are going to dive into and cover things you will need to know for everyday backpacking life: 
Basic information for backpacking New Zealand 
Visa options for backpacking New Zealand
Practical tips 
Things to be wary about 
Budgeting information for backpacking New Zealand
Local and national transport information
Accommodation options 
My personal experience of backpacking New Zealand
Interactive map of New Zealand
Basic things to know before backpacking New Zealand
Language spoken:

 

English

Other Languages spoken:

 Mauri

Currency:

 

New Zealand Dollar

Backpacking in New Zealand is

– 

Expensive

To check live rates click here

 XE.com
Visa options for backpacking New Zealand
New Zealand is very backpacker and travel friendly, obtaining visas are simple for most nations around the world.
Although there are a lot of companies that will offer to do the visa process for you, It's simple to do it directly yourself through immigration.gov.nz. Doing it yourself saves you in paying fees to companies to do it for you.
Visitor Visa –

Stay up to 9 months but cannot undertake any work with this visa.

NZeta – Different lengths of stay depending what country you're from
Working Holiday visa –

For people between 18-30, if you're from UK or Canada you can choose from 12 or 23 months stay.

You are allowed to work while you travel with this visa.
Practical tips for budget backpacking New Zealand
Basic things to know before backpacking New Zealand
Renting a car or campervan is a great way to explore and backpack through New Zealand rather than organized bus tours
Traveling through New Zealand will make you feel like you're in a fantasy world
There are designated campsites throughout the country – some are very cheap
New Zealanders are known as 'kiwis' – they're a friendly bunch but might take some getting used their accent. for example; eggs are pronounced as 'iggs' and chips are pronounced as 'chups'
As you're backpacking New Zealand you will come across so many hidden gems
New Zealand can be quite expensive – Be sure to budget well
Be prepared to see a lot of sheep
Not surprisingly New Zealand is known to have the best Lamb in the world, and also very big on its dairy
Be prepared to have your breath taken away every day
Take clothes for all-weather conditions  – Wellington is always windy no matter what time of year it is
New Zealand is the adventure capital of the Southern Hemisphere
Winter in New Zealand is when the South Island comes alive
If you're planning on learning Skiing or snowboarding remember ski passes can be quite expensive
Backpackers go to Queenstown – And don't leave! There's a reason it's known as Neverland
Try a Fergburger in Queenstown
Do a skydive in Franz Joseph (incredible views of snow-capped mountains and the glaciers) 
Drinking 'just one more' leads to being out until the sun comes out
Be sure to check out the Southern Fiords like the Milford sounds
Things to be wary of when backpacking New Zealand
Mosquitoes, they are everywhere: I had a war with them through my trip – One even gave me a fat lip!

Swarms of sand flies in the South Island – get everywhere, seen people bitten head to toe.

If you are renting a vehicle, make sure you take precautions for breakdowns.

Be wary of anybody that asks you to 'stay for just one more' – one more lead's to drinking all night long.

Backpacking New Zealand can be expensive so keep an eye on your budget.

There's a lot of tectonic activity under New Zealand so you are likely to encounter earthquakes at times. (tiny tremors to devastating)

Be careful on some hiking trips, especially in the winter and on or around mountains.

Make sure you notify the correct right people when going on long hiking trips (people have gone missing on mountains)

New Zealand has varied and rugged terrain, some roads can be quite dangerous so be careful.

Settling in Queenstown is dangerous for you and your liver – You might forget the rest of the world is out there and you will drink your body weight in alcohol?

New Zealand is generally a safe country but use your common sense
If you feel like you need Travel insurance for backpacking New Zealand, get a quote from World Nomads one of the worlds best travel insurance companies for backpackers.
Budget information for backpacking New Zealand
As amazing as backpacking New Zealand is, it can be an expensive country, even if you're working whilst traveling.
If you are backpacking New Zealand on just a tourist or NZeta, visa, you can't work so you're going to need a larger budget than backpacking cheaper regions like South East Asia.
If you choose a working holiday visa, it's still quite hard as unlike Australia where you can earn higher wages, New Zealand pays less but costs around the same as Australia. I won't lie, saving money in New Zealand is a hard task but being a little savvy will help you save and replenish your funds.
Enjoying the post so far?
LET'S MAKE THIS EASIER
GET NEW BLOG POSTS STRAIGHT TO YOUR EMAIL
EXCLUSIVE SOLO & BUDGET TRAVEL INSIGHTS
A MONTHLY ROUNDUP NEWSLETTER
AND MUCH MORE…
THERE'S A FREEBIE WAITING JUST FOR YOU!
Activities/tours/excursions
With New Zealand being quite expensive, doing organised tours and excursions can hit your pocket hard. However the silver lining is, New Zealand has so much natural beauty around there are lots of things you can do for free and still be left amazed. Backpacker hostels do also offer cheaper alternatives and there are countless free hiking and walking trails around the country.
However if you are looking to do specific activities, it's worthwhile looking into how to do them independently rather than an organised tour. In most cities and towns there will be tourist information shops where you can pay for an excursion directly. I.E if you want to explore the glaciers in Franz Joseph, do a Skydive, experience a Maori village, or a tour around the Fiord lands and Milford sounds you do so directly from a tourist information shop.
If you're thinking of doing some extreme sports while backpacking New Zealand, you might have to look into renting or buying equipment and apparel. Before you go off and buy brand new things, have a look around on message boards, a lot of backpackers pass things on, so you might be able to find cheaper options.
With prices changing all the time, it would be unfair to try and give you specific prices or tell you how much you should budget for. However if you want to check out some live prices these two sites will give you a better idea: numbeo and expatisan.
If you prefer to do organised tours, and want to get an idea of prices or even book in advance there are reputable companies like Intrepid Travel and Contiki with which you can check with first. The banners below will take you directly to their site.
Transport options for budget backpacking New Zealand
There are plenty of options for budget backpackers to get around New Zealand but I have to recommend getting a camper van or car if it's within your means.
With Zealand's volcanic and rugged terrain, public transport will stick to highways and main roads so you don't really get a chance to really see a lot. However in you own vehicle you get to see a lot more of the country. Do some research into renting before hand, some companies offer ex rentals for a fraction of the price as a showroom rental.
If getting your own transport isn't an option, there are some fairly cheap public transport options to get you from one place to another.
Vehicle sharing is also an option in New Zealand, check out notice boards in hostels, cafes, online Facebook groups and you might yourself a traveling buddy.
Backpacking New Zealand tip: You can rent in the North Island and drop off in the south Island. I.E If you rent a van from Juicy in Auckland you don't have to return to Auckland to drop it off. You can drop it off at your last destination as long as they have an office there
Walking

– Take in the sights.

Public buses

– Regular buses within towns and cities.

Trams

: Available in certain towns and cities.

Electric scooters

– Fun way to get around

Taxi

– Very expensive option.
Getting around nationally
Kiwi experience –

Backpacker adventure tour operators with hop on-off options

Stray backpacker bus –

Backpacker adventure bus tours

Naked bus –

Cheap bus service

Juicy camper vans

or Wicked camper vans   –

A wide range of campervan options

Trains –

A number of scenic journeys available.

Boats

– great scenic option to cross between north and south Island.

Flights

– Domestic flights available. Quickest option but more expensive
Accommodation options for budget backpacking New Zealand
Have your fill with accommodation while traveling in New Zealand, sleep under the stars, or in picturesque locations with nature in a campsite, roll up to a lakeside in your camper or get to know some other backpackers in a hostel.
Hostels – Range from small quiet, party, to large hotel like franchises. (short or long-term)

House/apartment

shares – It's common for groups of backpackers to rent homes to call their own on short-term leases.

Traveler houses

– A cross between hostels and houses, purely full of fellow backpackers.

Couchsurfing

– Very popular in New Zealand.

Airbnb

– Rent a room for some privacy in some amazing locations or city centres.

Volunteering

– Exchange work for accommodation.

Your camper-van

– Rent your own camper-van, stay off the beaten track.

Campsites

– For those traveling in your own vehicles, New Zealand's campsites have some of the most stunning backdrops you can imagine
Looking for a hostel while backpacking New Zealand? Use the booking form below to find your best option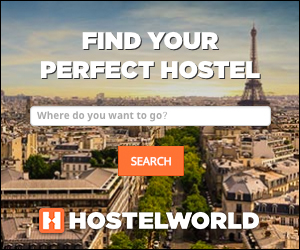 My overview of budget backpacking New Zealand
I'll be honest, I had never really given any thought to backpacking New Zealand before, there was no desire to go there. However, I am so glad I gave it a chance. I can categorically say I love New Zealand. Apart from running out of money a few times (but that's long term backpacking life) and dealing with a Baltic winter I have nothing bad to say about it.
For me, I preferred the South Island to the North. That's not to say there wasn't anything about the north. I had some great experiences up there like hiking the Tongariro crossing (mordor) walking through a crater of a volcano, abseiling into a cave to see glowworms, the coromandel, and experiencing a Maori village, It's just I felt more connected to the South Island.
I spent nearly a year there, and It's one of few countries I kept returning to, my journey though New Zealand was as unpredictable as any other, I met and made lifelong friends along the way and experienced many firsts and furthered my backpacking education.
New Zealand was the first time I witnessed a lake in mountains, hiked through glaciers, saw geysers, it was the first time I stayed in campsites. This will sound corny, cheesy and very cliche but it was fucking magical. There are only a few places I've felt such a connection to and it will be an experience I never forget.
enhance your reading experience of backpacker to nomad with a free photo album
Follow British backpacker Amit's humorous wild ride into nomad life. From his early calamitous struggles with solo travel, the odd brush with death, to ghetto snobbing (his words), it's been a 'take the rough with the smooth' type of journey
Don't just imagine the journey – see it through this FREE photo album
Interactive map of my route backpacking New Zealand
While backpacking Australia is like an introduction and pre-school into backpacking life, New Zealand can be compared to Primary school; Still easy but the next step up. You know the basis but you're still learning. 
If you're looking to go backpacking New Zealand but not sure of the route to take, this map below shows my route, places I stopped, and will hopefully give you an idea of the best route for yourself.
Weather you would like to get informed on long-term solo travel or love reading travel stories of adventure, discovery & despair Amit has you covered. Check out his latest books

DONT FORGET TO SHARE THIS BACKPACKING NEW ZEALAND POST AND PIN FOR LATER