Not your typical guide to budget backpacking Thailand
This isn't your usual type of guide to budget backpacking Thailand This overview doesn't tell you how to plan your itinerary, cover 'top 10 things to must see and do', what to pack, or offer a dollar by dollar account on what to spend.
However, this post does give you a sense of what It's like to go budget backpacking around this amazing country. We're going to dive into some practical information that will make your journey smoother, give you some insights into things you may come across on a daily basis and things you should be wary about when backpacking New Zealand. We will also cover accommodation and transport options, provide an interactive map so you can get an idea of your possible route and my overview of the country.
Backpacking Thailand is the ultimate cliche!
What can I possibly say about Thailand that hasn't been said a thousand times before? Same, Same but different! As the locals say.
Thailand is undoubtedly a backpacker superhighway, It's grand central station for anybody backpacking through Southeast Asia. It's where all backpacker cliches were born, It's become over commercialised and there are some downright disgusting sleazy parts, but It's where every backpacker still goes through at one point or another.
Yes, Thailand isn't what it once was. While once upon a time backpackers went to discover the unknowns of this once mystical land It's now become the mother of all tourist traps. Its overrun by western enterprises, cheap and tacky souvenirs, and fake 'authentic' experiences, there are parts which are very sleazy, yet there still is a draw to it. There are seasoned and long term backpackers who keep returning, over and over again.
But if we're wise to it, why is backpacking Thailand still so popular?
Because this (Sorry I'm bringing out the cliches now) crazy, chaotic, vibrant Country has it all. From the unbearable humidity of Bangkok to the paradise beaches of the south, amazing diving spots, incredible food, mind blowing scenery, wild exotic animals to the dense jungles in the north. Thailand is a backpacker haven, whatever type of trip, whatever you're looking for, or your purpose – you will find it here.
And because of all that, it doesn't matter how touristy it gets, it doesn't matter how many 'Starbucks and McDonalds', or huge shopping mall, appear, or how commercial it gets, Thailand will keep It's place as the backpacker Mecca and people will continue to flock to it.
You will experience it all backpacking Thailand
Depending on where in this vast country you are, you will be subjected to the chaos, it's everywhere! But, you'll also find the tranquility, the color and vibrancy, ancient temples, amazing dive spots,paradise beaches and Islands. And you will experience hoards, and hoards of tourists. Traveling Thailand will be a rollercoaster, a test of your emotions, sanity and nerves but it will still amaze you somehow.
Basic things to know before backpacking Thailand
Language spoken:

Thai.

Other Languages spoken:

Different dialects of Thai.

Is English spoken:

yes, commonly used in cities.

Currency:

Thai Baht.

Backpacking in Thailand is

–

Cheap-ish.

To check live rates click here

XE.com
Visa options for backpacking Thailand
With Thailand being so popular with all sorts of tourists and not just backpackers, visas are easy to obtain for most nations, some are visa exempt and others can just claim Visa on arrival.
British tourists can get a 'visa exemption' which is valid for 30 days. However, you must get an entry stamp at the airport or at a land border crossing. You can also extend this once during your stay.

Visa lengths differ if you enter by Air or land – If you arrive by air you will get a 30-day visa however by land you only get 14 days

If you want to stay for longer than 30 days you will have to apply for a visa before traveling.

You will see companies offering 'visa runs'- This is where you leave the country just to return on a new tourist visa (However do check up on this as rules to visa runs change all the time).

Rules change consistently on visa renewals – For more information on this check

Gov.uk

To check your nationalities Visa requirements check here

CIBTVisas
Practical tips when backpacking Thailand
The humidity of Thailand will hit you as soon as you enter the country

, if you've never experienced it before it can take some time to adjust
You will have more of an authentic feel in the North of Thailand; a more tranquil feeling in the northern jungles. The south is very touristy and quite sleazy, and Cities like bangkok are geared towards westerners.
When backpacking Thailand haggle, haggle, haggle. Learn to haggle well, learn to play the game or you will get ripped off and be out of pocket very quickly.
Don't flash a map in public, a map is like an alarm bell and a calling card for tour touts and tuk-tuk drivers to harass you.
Haggle and agree on a price for tuck-tuck rides before you sit in the tuk-tuk, if you try to agree on a price afterward it's their right to charge you more.
Taking a train ride while backpacking Thailand is an adventure in itself
Fresh Mango juice, freshly squeezed lemon juice and ice coffee is a godsend in the soaring heat.
Keep hydrated while backpacking Thailand it gets very hot, humid and sticky.
Chose a bed close to the middle of the bus if you take a sleeper bus. Don't trust the onboard toilets, they don't work half the time and if they do, they will stink.
If you like reggae music you're in luck – reggae bars are everywhere.
Some budget hotels cost the same as guesthouses and hostels – You will yearn for some air-con.
Renting mopeds are a great way to get around the islands while backpacking Thailand – Be careful in cities the traffic is mayhem.
If going to a full moon party or any beach party, don't walk on the beach barefooted, you will cut your cut on broken glass (Like this muggins over here did).
If you are looking to go to an elephant sanctuary, do some research into which ones are really ethical and not just say they are- there are many that claim to be but after some research, you can clearly see they are not.
Don't leave your drink's lying around you will be left vulnerable to having your drink spiked.
Have plenty of insect repellent – Mosquitoes are everywhere.
Chang beer is cheaper than Chang water.
There are some amazing dive spots in the south of Thailand like Ko tao or Ko Samui
You can obtain your divng licences in Thailand.
Some of the beaches and Islands will be so overrun by tourists while others will be deserted and offer your own sense of paradise
Things to be wary about when backpacking Thailand
Certain tuk-tuks will agree a lower than the standard price, this is a scam, they will not take you directly to your destination. They will take you on an unwanted tour and stop off a number of stores and stops they get a commission from. (This can take hours in some cases, store owners are very pushy and waste your time)

Thailand is rife with beggars, while some are homeless others are just trying to get money from you, and that includes children. In some cases, the children will try and pickpocket you.

Do not agree to follow tour touts promising you an amazing price on a tour/activity/trip to another location. This can be a trap to lure you into alleyways and mug you.

Keep your possessions close and safe on buses, it's known for children to crawl under seats and steal out of bags on the floor.

Many of the Animal sanctuaries are not very ethical – we went to a monkey sanctuary in Chiangmai and I never felt so sick, seeing monkeys tied up to posts and made to perform for the crowd.

'Lady-boy' prostitutes are everywhere, a lot of the time you will not be able to tell if they are girls or boys – If you're into this kind of thing be very careful.

Don't flash your cash, you will be targeted.

Crime is common against backpackers and travelers, be smart, savvy and vigilant but not overly paranoid.

Sometimes there is political unrest in Thailand, be sure to know if there are any marches or demonstrations going on that might shut the city down. (Happened to me the day I have was meant to fly out)
If you feel like you need Travel insurance for Backpacking Thailand, get a quote from World Nomads one of the worlds best travel insurance companies for backpackers.
Things to know when budgeting for backpacking Thailand
Even with how commercial and popular Thailand has become over the past 2 decades with tourists it's still a relatively cheap country to backpack through. To keep your costs down, you'll want to and need to learn to haggle. From the outset, you will be overpriced for everything. Things that you think are cheap, and compared to western prices they may be, however, they have your 'pants pulled down' and ripping you off.
For the first few days, everybody backpacking Thailand for the first time will get ripped off with everything but once you learn to play the game, once you learn to haggle just wait and see how much cheaper things will become. (Remember haggling is a game, do not be rude with it, play the game)
Food and drinks are cheap, dining in restaurants is possible even on a tight budget but to really save money eat with the locals and eat the delicious street food and BBQ fish. (Pad Thai will become your staple meal)
Thailand is geared full speed towards backpackers, and especially party goers, so it's no surprise alcohol is very cheap, Chang beer is cheaper than Chang water. Buying spirits on their own is expensive, buy a mix of cheap spirits in a bucket and your saving money. Yes, I did say bucket! You'll know what they are when you see one.
Activities/tours/excursions/trips
For us budget backpackers It's always cheaper to try and do things independently rather than with organised tours. You can take local transport, hire a moped and just pay an entrance fee rather than a tour rate. You will also find prices vary for locals and tourists, there are certain places which have different entrances for locals and for tourists. Once you become savvy to this, you can try getting through local entrances for cheaper.
If however you decide to take organised tours or excursions, you will need to haggle with local tour operators. There will be an abundance of them and most tours offer the same thing but you can play them off each other to get a cheaper price because they will try and rip you off. You need to turn into a salesman, drive the price down because their first price will be very high. They know this, they expect to get haggled, haggling is part of the culture however if you don't haggle they won't care, they'll just overcharge you.
If you're dead set on doing organised tours but feel haggling is too daunting for you with local operators. You can get an idea of prices or pre booked tours and excursions through reputable companies like Contiki and Intrepid travel – Or find specific trips through Get your guide. The banners below will take you directly to their sites.
With prices changing all the time, it would be unfair to try and give you specific prices for backpacking thailand or tell you how much you should budget for. However if you want to check out some live prices these two sites will give you a better idea: numbeo and expatisan.
Transport options when backpacking Thailand
Thailand is full of travelers, backpackers, and tourists from all over the world, it thrives on its tourism and there are plenty of ways to travel this crazy chaotic country. You can choose to travel independently on local transport or in organized tour groups. Although there is an abundance of transport options, you can rent mopeds (If you're brave enough) this is where your patience will be tested.
If you rent your own vehicle, remember the rules on the road are not how most of us westerners are used to. The rules are very different and takes some getting used to.
Transport will dent your budget while backpacking Thailand. Local and public transport is cheap, but moving from one place to another is not. With Thailand being such a huge country you will be paying out large lumps of money to get from A to B. Then, of course, there are trips over to the Islands in the south, they will also burn a hole in your pocket.
NOTE: in Thailand nothing runs on time, mishaps will happen, short trips will turn into long arduous journeys, and things will get cancelled without reason. You have to get used to this while backpacking Thailand.
Getting around locally
Tuk-tuks – Cheapest way to get around.

Taxi – More expensive and you will get stuck in traffic.

Moped- Renting is easy – the roads are not.

Local buses – Run within cities and towns.
Getting around nationally
Trains – Experience a Thai train journey, it will be something!

Coaches – A choice of 2nd class, 1st class, and VIP options. (chose wisely these journeys will be long. Think of your comfort as well as your money) – And they love to brightly decorate their buses in Thailand.

Sleeper buses/trains – Yes beds on a bus (not the comfiest thing but saves on a nights rent.)

Boats – from slow long boats to speed boats for Island hopping.

Flights – domestic flights are available but not as fun as land travel.
Accommodation options for budget backpacking Thailand
In Thailand, and Southeast Asia in general, you can have a bit more comfort for your backpacking accommodation. Prices are generally favourable and you can indulge in hotels as well as hostels or other choices.
Accommodation is also relatively cheap, again haggle the prices and get that room for $10 down to $7, or down to $5 if you're really good. Thailand is one of those countries where getting a basic hotel room can work out just the same as getting a room in a guesthouse. There will be times you want nothing more than a room with Air con. Find good deals through Booking.com (the banner will take you directly to their site)
Basic rooms – Just 4 concrete walls and a bed

Airbnb – Quite a few good and cheap options, however be wary of scams and fake rooms.

Hostels – Not always the cleanest but great to meet people.

Guest houses – Private rooms at cheaper rates than hotels

Budget Hotels (can be quite cheap in areas, sometimes you need that air con and privacy)

Homestays – Organize to stay with a local family in exchange for work or rent – great to get to know locals and experience the culture on a different level.

Camping in national parks – buy a tent, sleeping bag or hammock and sleep under the stars.

Huts on the beach – range from basic to air conditioning
Looking for a hostel while backpacking Thailand? Use the hostelworld form below to find your best option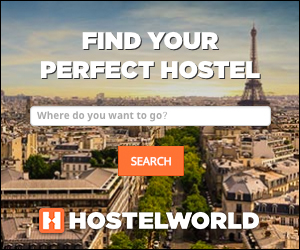 My overview of budget backpacking Thailand
I had heard how touristy Thailand had become before I arrived but I had no idea the extent of it until I started backpacking through the country. I will admit at times it was hard to deal with, times I questioned if it was worth it but honesty it was.
I ended up having an amazing time, it was a new culture so many things I had to get used to and was the next in my backpacking education. There were some amazing moments and experience while backpacking Thailand and it was the first country I was bitten by a monkey!
It was backpacking Thailand I started to really become a savvy backpacker, I learnt to haggle, spot scammers, fake tours, learnt not to stand out like a tourist, and I learnt to become patient. For me backpacking Australia and backpacking New Zealand was like my pre-school and primary schools and backpacking Thailand was like high school. Would I go back? Yeah I think I will one day just to see how much It's changed.
Interactive map of my route backpacking Thailand
If you're looking to start backpacking Thailand but not sure about what route to take. Below is an interactive map of my route which may help you decide yours
fdfdsf
fdfdsf
fdfdsf
***
How did you find this latest post from Forever Roaming the World, I'd love to hear you thoughts on it, just pop a comment below. If you enjoyed this post don't forget to share it around with your friends.
CREATE YOUR FUTURE TRAVEL RIGHT HERE ON FOREVER ROAMING THE WORLD, I'VE GOT YOU COVERED
HAVING LONG TERM BUDGET TRAVELED SINCE 2010, I KNOW WHAT IT'S LIKE TO PLAN AND BOOK A TRIP ON THE TIGHTEST BUDGETS. THE SITES AND TOOLS LISTED BELOW ARE MY TRUSTED GO-TO SITES, FOR EVERYTHING I NEED.

PLANNING: USEFUL BUDGET TRAVEL WEBSITES – THIS PAGE LISTS OVER 100 WEBSITES AND APPS TO HELP WITH RESEARCH
IF YOU NEED HELP WITH PLANNING AND RESEARCHING, THIS STEP BY STEP PLANNING AID MAY JUST BE WHAT YOU NEED
FLIGHTS: WHEN IT COMES TO SEARCHING FLIGHTS, I FLITTER BETWEEN SKYSCANNER AND E BOOKERS UK FOR THE BEST PRICE AND FLEXIBILITY AND BECAUSE I KNOW THEY'RE RELIABLE
IF I'M TRAVELING LOCALLY AROUND EUROPE THEN EASYJET IS MY FAVOURITE RATHER THAN PLAYING RUSSIAN ROULETTE WITH RYANAIR
ACCOMMODATION: THOUSANDS OF US BUDGET TRAVELERS BOOK OUR HOSTELS AND ACCOMMODATION THROUGH THE WORLD'S MOST POPULAR HOSTEL BOOKING SITE HOSTELWORLD, OR BOOKING.COM. FOR OTHER ACCOMMODATION WHEN I LOOK FOR A PLACE TO MYSELF I BOOK THROUGH AIRBNB
TOURS/ACTIVITIES: ONE THOSE RARE OCCASIONS I DECIDE TO DO AN ORGANISED TOUR OR EXCURSION I WILL BOOK THROUGH CONTIKI AND INTREPID TRAVEL. BOTH ARE VERY RELIABLE, GREAT COMPETITIVE PRICES AND A CHANCE TO MEET OTHER TRAVELERS
TRAVEL INSURANCE: SOME DON'T LEAVE HOME WITHOUT IT, OTHERS THINK IT'S A NUISANCE. I BUY TRAVEL INSURANCE DEPENDING ON THE TRIP, AND WORLD NOMADS FOR ME ARE THE MOST COMPREHENSIVE FOR LONG TERM TRAVEL
TRAVEL PRODUCTS/READING MATERIAL: OF COURSE IF EVER YOU NEED TO BUY ANYTHING THE FIRST PLACE I LOOK IS WITH AMAZON, AND FOR READING I HAVE MY KINDLE UNLIMITED
Want to continue your journey with Forever Roaming the world but not sure where to go? Simply jump over to the Start here page and I will gladly guide you through the site.

WANT TO JOIN THE COMMUNITY? SIMPLY POP YOUR EMAIL INTO THE SIGNUP FORM BELOW AND RECIEVE YOUR FREE STEP BY STEP BUDGET TRAVEL RESEARCH AND PLANNING AID

Don't forget to pin Backpacking Thailand travel tips